Secured high speed data networks for Businesses and Government
that are both reliable and affordable
Five 9s [99.999%] of system uptime with low latency guaranteed, backed by iron clad Service Level Agreements
High Speed Broadband and Dedicated Internet Access
ClearWave provide High Speed Broadband and Dedicated Internet Access (DIA) across the entire island of Ireland.
High Speed Broadband: is super fast and reliable for both work and entertainment. If you've outgrown your existing provider's service, our installation and support teams are ready to get you online and connected to our blazing fast fibre and wireless networks.
Dedicated Internet Access: is guaranteed connectivity speeds backed up by service level agreement. Synchronous (Identical) upload and download speeds – starting at 10 Mbps up to 10 Gbps. Ideal for remote backups, VoIP Phones and heavy internet usage. Ideal for Businesses and Goverment.
Click Here for High Speed Broadband
Click here for Dedicated Internet Access (DIA)
ClearWave is a fast growing ICT company based in the South of Ireland and has been helping Speed up Irish Businesses and Local Government Agencies since 2011. What sets us apart is our innovative designs, prompt execution and reliable support of each and every project. With over 50 years combined experience and with up to date, in depth technical knowledge of the IT sector, we are excellently placed to provide our customers with a streamlined and dependable service.
We design, implement and support a full suite of ICT solutions offering the best value for money in the market. Due to our collective expertise, we cater for each stage of the project from conception to completion. Our tailored solutions enable us to execute even the most demanding projects and our support services provide customers with peace of mind.
Why Should I Choose ClearWave?

Dependable Systems
ClearWave Will Provide You The Highest-Quality Services Possible Where You Can Expect Excellent System Uptime And Constant Availability

Excellent Support
Excellent 24/7 Support With Service Level Agreements That Will Ensure Compliance When Needed, Meet Service Needs And Provide You With Guaranteed Response Times

Competitive Pricing
You Are Guaranteed An Extremely Competitive Quote On All Our Solutions And Can Also Expect Significant And Immediate Savings With All Of The Solutions We Provide

Iron Clad Security
You Will Be Guaranteed A Blazing Fast Secured And Fixed Connection Speed 24/7 For Your Organisation, No Matter How Many Users Are Active On Your Network

Painless Installation
You Will Be Guaranteed A Seamless Transition From One System To The Next With The Least Amount Of Business Interruption During A New Installation Or Upgrade.

Happier Users
You Can Expect Immediate And Obvious Speed/Performance Increases Within Your Organization That Will Result In Less Support Calls, Happier Users And A Happy Boss!
Contact Us To Arrange A Performance Test Your Business Network Today
What They Say About Us
Feedback from our Clients in the following sectors
Government

Enterprise

Manufacturing

Education

SMB

Hospitality

Logistics

WISP

Healthcare
"At Viecura Medical we rely heavily on having reliable and efficient communications with our external customers and stakeholders in many different countries. We have used Clearwave for the past few years for our broadband and networking requirements. Clearwave provide us with a consistently high quality service, exceptional back up and support, at a very competitive cost. We have absolutely no hesitation in recommending Clearwave as a genuinely valuable business partner.."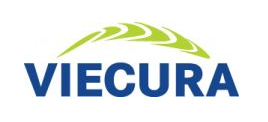 Joe Gallagher from Viecura Medical

"We have been dealing with ClearWave consistently for 10 years. In our dealings with them we have always been provided with excellent value for money and superb technical support. Their ability to deliver projects both on time and of a consistently high standard has assisted the Local Authority to roll out our private Wireless WAN and many structured cabling and electrical projects. I would happily recommend ClearWave as a dependable networking infrastructure partner."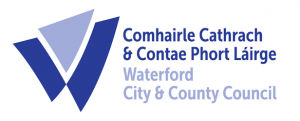 Jack Doyle from Waterford City and County Council (Local Government)
ClearWave can provide a total turnkey solution for your entire Networking Infrastructure. We provide a range of services which ensure networks are deployed efficiently, meeting customer requirements.
Our Partners And Products
ClearWave Is One Of Ireland's Leading Information Communications Technology(ICT) Solutions Providers And Has Been Helping Speed Up Irish Business And Local Government Agencies Since 2011